Protecting Your Most Important Asset: Employees
Categories: Employee Safety
Your company, like many others, is facing the challenge of adapting to new equipment, technology, and approaches in a dynamic and crucial industry. While navigating ever-changing regulations addressing potential hazards it's sometimes easy to get lost in the details. You may feel overwhelmed, but your employees, having to assimilate new information regularly, may also feel as if they're drowning in a sea of compliance dos and don'ts. The most important factor for your employees and their loved ones is workplace safety, and you have an immense responsibility to ensure that their personal safety is secured while on the job.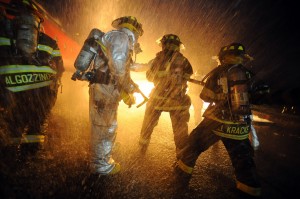 The workplace itself can pose myriad potential hazards, but some safety factors are dependent upon the personal responsibility employees take for their own well-being. The well being of your employees depends not just upon a safe and healthy work environment, but the self-awareness and good choices of your employees. The comprehensive technical services offered by RBW cover safety issues related to the work environment, as well as those which arise from the poor or uninformed personal choices of employees.
Education is a critical factor in improving workplace safety, as well as the attitudes of your employees regarding their roles in maintaining optimum conditions that will promote productivity and health. It's essential to train your employees in the small and large aspects of safety, from how to wear proper eye protection to setting up multi-story scaffolds, from how to calibrate sensor equipment to the proper use of an Automated External Defibrillator Device (AED).
Safety, Inc. goes beyond simply addressing equipment and workplace safety by offering a variety services which promote greater personal responsibility on the part of your employees. We can help you formulate rules regarding substance abuse and devise a thorough and compliant drug-testing protocol. RBW's consulting services can help you understand and properly complete complex regulatory forms. And with our emphasis on Environmental Compliance and Support, we can help you do your part in promoting environmentally sensible and sustainable practices in your specific industry.
Safety, Inc. is your partner in making the improvements you need to protect your most important asset; your employees, now and into the future.